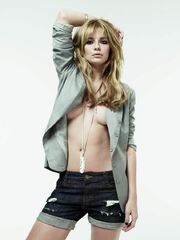 Go Records
Edit
Go Records is a Record Label which concentrates on new bands, solo artists of any up-beat genre who have good promise. With Bands Such as
Happy Go Lucky Gurlz
Grave Grievers
Henry Stewart
The United Loather
Iglu&Harpii
JoRock
---
Record Label Owner
Edit
Marc McGill is the Label Owner with a total Net Value of around $20,000,000 a year. It was his ambission to be a Record Label Owner and has his dream come true complete.
Ad blocker interference detected!
Wikia is a free-to-use site that makes money from advertising. We have a modified experience for viewers using ad blockers

Wikia is not accessible if you've made further modifications. Remove the custom ad blocker rule(s) and the page will load as expected.