My Dark Desires

Origin

Vilnius, Lithuania
London, England

Genre(s)

Melodic black metal (early)

Symphonic black metal (mid)

Progressive black n' roll (

Artificial Inferno

Black/thrash metal (present)

Years active

1996 - present

Label(s)

Present Members

Thorn
Marc Grieder
Sven Reign
Andrew Moris

Former members

Worm

Jesus

Ildar

Blasphemer

Khaos

Demon

My Dark Desires also known as just Dark Desires is a black metal band from Vilnius, Lithuania (currently located in London England) formed in 1996. The bands name comes from one of Dark Funerals songs.
Formation and Death Records
Edit
The band formed in 1996 in Vilnius,Lithuania ,at that time all of the members were 18 years old. After some gigs they released their Selftitled demo which got some interest only from the local scene. In 1997 the band selfreleased it's debut album The Bloody Throne. After half a year they were signed to Death Records. After a gig Worm, the bands guitarist got killed in a fight. It is told that he used drugs that day.
They released three albums through the label . A live album Eternal Fullmoon recorded during a gig in their hometown and The Vampire Chronicles in 1998. After a few months an EP with redone old recordings was released. The songs were quite unnusual for the band, with astrological, philosophical lyrics and an atmospheric progressive sound. This release showed what would emerge after some years. In 1999 they released their last album through Death Records Dark Medieval Times which gained them European recognition. The album was very well rated in Scandinavian, German zines. Then The band had to leave the label cause it closed of financial problems.
A New Beggining and The End
Edit
In 2001 they were signed to Negative Records and were one of the first bands to join the label. A single called Diabolical Spiritualism was released. It was just a teaser for the upcoming new album.
After a year a concept album was released .
Enchanted Mystical Nights
was something really new in the bands lifetime.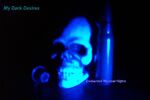 . It featured atmospheric elements,instruments like keyboards,violins . Even Warsaws Philharmonic Orchestra was hired to help record some orchestral parts. The band then started touring round Scandinavia and Germany. In winter 2004 the band released their second concept album
World Under Eternal Fire
. That was similar to the first one ,but was more a return to the bands roots. It features less work of the orchestra and was more agressive, progressive than the previous one.
Then the band started their grandiose first world tour named The Post Apocalypse Tour with such reknown bands like The Black Gates, The Crazy Satsumas, Zyklon and Forsaken. They toured through Scandinavia, West Europe, East Europe, The UK ,North America and also one special performance was done in Japan.
In 2007 a live album
Live In Bergen
was released . After a year their newest album
Artificial Inferno
was released.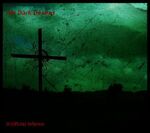 The album presents an amalgan of rawness and melody,doom metal,black metal,progressive metal and even rock n'roll. With the black metal sound still in but getting less and less noticeable. It was the bands last studio album before a split up.
After 12 years of the bands existence a double CD compilation was released. CD 1 features the bands creations from 1995 to 1999 including 3 tracks that were never released. CD 2 features some old tracks from there now dead sideproject Zyklon, really rare tracks and a bonus track (Gods Of Chaos)was recorded in 2008 , done respectfully and specially in their old musical style. The band went hiatus after the release of their compilation. After some months the band gathered again and started work on a new album. After less than 2 months the album was ready to record. They signed a 1 album contract with Deception Records but after less than a year they got thrown out as they themself state "cause we have taken a lot of time making, arranging etc. the album" but nothing is known about the clarity of this statement because Deception Records were closed after a few months from the inciddent. After this inciddent the band decided to go different roads for good now. Blasphemer was given the right to release the material done by them but with the condition that it would be redone and released under a different name.
Alive Again
Edit
One of the bands creators Thorn migrated to London, England. After some time of life there he decided to start over the band with new members and a whole new musical sound. Sven Reign took up the guitar duties, Andrew Moris the bass guitar and Marc Grieder drums. Currently the band have released a promo Barbarian Invaders From The North and are making performances is some clubs of France,Germany and London.
Discography
Edit
Demos/Promo's
EPs/Singles
Live Albums
Compilations
Studio Albums
External Links
Edit
Ad blocker interference detected!
Wikia is a free-to-use site that makes money from advertising. We have a modified experience for viewers using ad blockers

Wikia is not accessible if you've made further modifications. Remove the custom ad blocker rule(s) and the page will load as expected.