Stars On The Radio is a Rock band from Rock Hill, South Carolina. Stars On The Radio was formed in 2008 by the band's singer Carl Watson after the tragic death of the band, Mr. Hooper and the Criminals. Carl Watson stated in an interview ,before the death of MHATC, that he was thinking of starting a band, because, he had a pretty good singing voice and wanted to do more than just drum with Mr. Hooper and the Criminals, so he got the other members together and thus the birth of Stars on the Radio.
On Friday September the 12th as the band Mr. Hooper and the Criminals were heading to an interview in Japan for Stone Magazine, a violent storm caused the plane to crash killing all of Mr. Hooper and the Criminals, the co-pilot and the bands manager leaving the Pilot, being the only one to stay alive. It was a tragic day indeed.
Carl Watson - Lead Vocals/Lead Guitar
Jenny Water - Backup Voices/Bass
Bradly Walker - Rhythm Guitar
Mathew Paige - Drums

Discography
Edit
Autograph(TBA)
Fallen
(Sep. '08)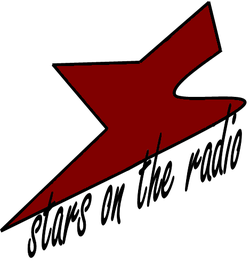 Ad blocker interference detected!
Wikia is a free-to-use site that makes money from advertising. We have a modified experience for viewers using ad blockers

Wikia is not accessible if you've made further modifications. Remove the custom ad blocker rule(s) and the page will load as expected.