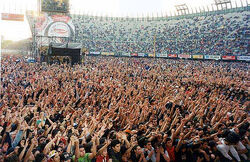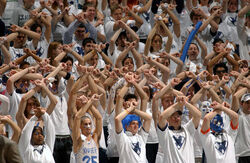 The Tenses
Edit
Official Fan group of the band Tensodio.
It was officially created during the 1st Age of the band, after the Winter World Route 2K7 Tour, the 23th of March of 2008.
There are people from the world wide, and it still grows. At the end of the 1st Age it has 500.000 members, but the last tours and the news from changes and new members in the group launched the member list up to +2 Million members.

2nd Age World Wide Members on 11/08/2008:

World members of The Tenses: 2.133.000 Members
Europe: 650.000 members
UK: 125.000 members
USA: 550.000 members
Canada: 575.000 members
South America: 75.000 members
Asia: 123.000 members
Australia & New Zealand: 35.000 members

Ad blocker interference detected!
Wikia is a free-to-use site that makes money from advertising. We have a modified experience for viewers using ad blockers

Wikia is not accessible if you've made further modifications. Remove the custom ad blocker rule(s) and the page will load as expected.